Pastor Yemi Sanusi is the pastor in charge of King of Glory Parish Leicester. An anointed preacher he has a passion for teaching the word of God, souls winning, mentoring and discipleship.
He graduated from De Montfort University Leicester in 2013 with an Bsc (Honour) in Computer Science. Currently Working with the Ministry of Justice as HMTS CTSO (Court Security Officer).
He has served faithfully in various capacities in RCCG. An Ordained minister in RCCG GREEN PASTURE LEICESTER before God established him as the Pastor of RCCG KING OF GLORY PARISH LEICESTER in 2013. He is married to Hellen Sanusi and they are blessed with two wonderful boy/girl – Abayomi and Oluwabusayo.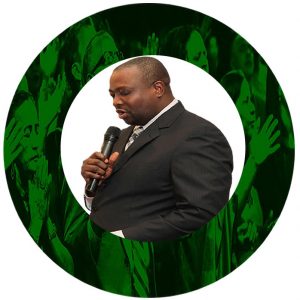 Charitable Activities and Achievements
This year March 2019/March 2020 we increase more extension of the program of 4T's we have created to other shelter and other villages in the Leicestershire, this programme has helps the community to ensure that they are well looked after and receive some sort of support from the Christian community.